Academic Calender
Faculty
Cells & Committees
Research & Development
Practice Teaching
Activities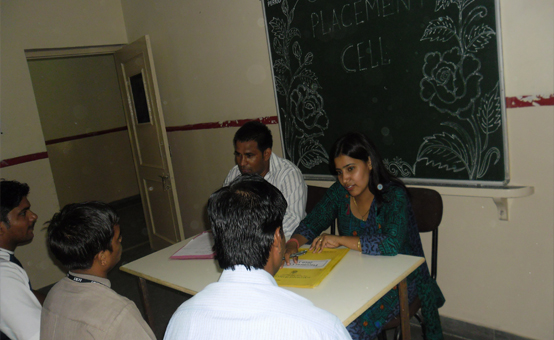 Academic
We have made different committees at our college level which do the following jobs:-
Admission
To maintain discipline.
To insure regular classes.
To help students in library.
To collect regular feedback from the students.
To encourage students in sports/games.
To conduct examination.
To guide them during their placement.
To sort out problems of women and
To make correspondence and cooperation between alumni with college.
Various supporting institutional cells & committees are as follows:
Alumni Association – This association is formed by students who have completed the course in LCRT College of Education.
Women & Grievance Cell – For hearing out complaint and problem of girls student/employee and redressal of same in genuine cases.
Placement Cell : For organizing placement campaign by inviting various schools and coordinating with Alumni.
Library Management Cell – For regular upgradation of library for effective use as learning resource centre
First Aid Cell - To make sure of adequate first aid facility in the campus and taking charge of situation in case of accident.
Internal Quality Assurance Cell
Academic Management Committee -
Canteen Management Committee –
Examination Committee
Cultural Activity Organizing Committee
Sport & Games Organizing Committee
Scholarship Committee
Anti Ragging Committee
College Development/Finance Committee
Laboratories Maintenance Committee
Teaching Practice Monitoring Committee
Admission Committee
Discipline Committee
Time Table Committee
Research Development Committee
Faculty Improvement Committee
Feedback Committee
Health and Hygiene Committee
Parent Teacher Association
College Magazine Committee
Students Welfare Committee
Practice Teaching
List of schools for practice teaching:
Govt. Sen. Sec. School,Dahar
Govt. High School, Binjhol
Govt. Middle School, Mehrana
LSBT Sr. Sec. School, Jattal Road, Panipat
Sir Chottu Ram Heritage School, Panipat
Savitri Shiksha Sadan Sr. Sec. School,Naultha
New Era Sr. Sec. School, Dahar
LCRT Public School, Panipat
I.D Modern Sr. Sec. School, Panipat
Bhartiya Bal Vidya Mandir Sr. Sec.School,NFL, Panipat